Welcome! We are so glad you're here.
At Custom Physical Therapy & Fitness, we take great pride in offering personalized attention and customized care plans. After all, you are one-of-a-kind and deserve a care plan that caters to your individual needs, goals and unique characteristics.
Yes, we can help with aches and pains, but we do so much more! Ask us about:
Pre- and post-surgical care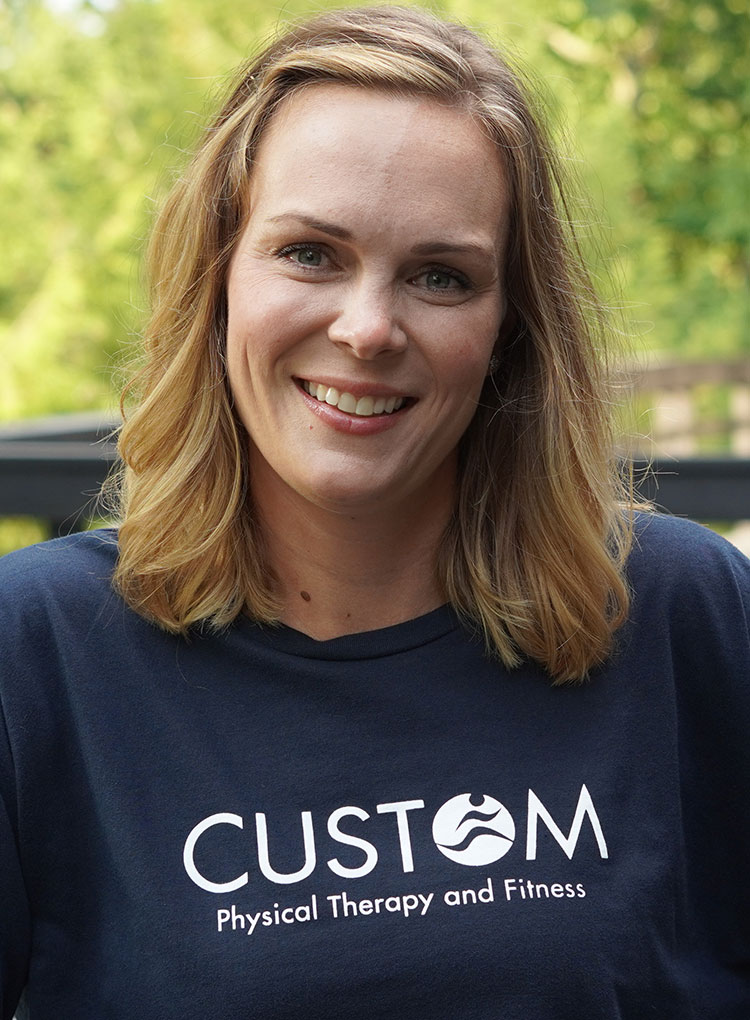 Of course, when you visit Custom Physical Therapy & Fitness, you'll notice that we do things differently in our office. We are fully committed to a patient-first philosophy. This means we take ample time to put your needs first, actively listening and investigating — not just the chief complaints but exploring deeper to find the root cause of discomfort or performance issues. Only then do we design a personalized plan to help you feel better fast.
Are you ready to say goodbye to pain and limited movement?
Say hello to Custom Physical Therapy & Fitness.
Patient Success Tip
Arrive 10-minutes before your scheduled appointment to check in and give yourself time to adjust your focus to health and healing.
Patient Success Tip
Bring your insurance card and ID; any notes or prescriptions from your doctor; and a list of all prescription medications to your first visit.
Patient Success Tip
Wear comfortable, loose-fitting clothing or exercise apparel with rubber-soled sneakers to each appointment as ease-of-movement is imperative to the success of your visit.
I have been doing PT for almost a year now due to a surgery, I have improved significantly and I have had a great experience with Katie. The people at Custom Physical Therapy and Fitness are great and I would recommend it for anyone needing physical therapy.